Strategies
Week 1, Day 1
This unit on storytelling begins with the teacher. In order to become successful teaching a unit on storytelling I had to be comfortable telling stories and had to become a storyteller myself. After all you wouldn't become a football coach if you didn't know how to play football. There is no need to be nervous about this; there are many resources (as listed under my teacher references) available to help you become an effective storyteller.
To introduce the unit on storytelling I begin by becoming a storyteller myself and I tell the students an intriguing, exciting story. I make sure to model all the important components of a great storyteller that I expect to see from the students during this unit. To do this, first I choose a folktale that I love. The story I tell my students is The Three Billy Goats Gruff. I choose this folktale because it is one that I remember hearing and loving myself as a child. It has strong characters and a clear storyline that is easy to follow. Before I tell the story I make sure that I practice it a few times. This story is fun to tell because you can change your voice to fit and portray each character. Then, I give it my best effort and tell the story to my students as if I were a professional storyteller. It is exciting watching the students listen to my story and seeing their ears and eyes perk up with excitement as they listen.
After telling the students my story I introduce formal storytelling to them. I begin a discussion with the students and ask them a series of questions. I start out by asking them what storytelling is. In my own research I came across Esme Raji Codell's website where she suggests a good way to tell your students about what storytelling is. She says, "I tell them that in Africa, there is a saying: Every man dies two deaths. The first, when his body dies. The second, when the last person remembers him dies. Stories, too, die when the last person who knows the story dies. So the trick is not only to know the story, but to make people remember the story, so it will live on and on." After telling the students this about storytelling we discuss what she means. I also ask the students what makes a good storyteller, how do you become a storyteller (I let them know that some people's job is to be a storyteller), and why stories are important? Once I have spent some time discussing storytelling, I tell the students that we are beginning a unit on storytelling. I tell my students that by the end of this unit they will all become storytellers.
Week 1, Days 2-4
As the students' first opportunity or trial with storytelling, I partner the students up into pairs. I put one student with high language skills and one student with low language skills together in a group. This allows for the higher skilled student to act as a model for the lower skilled student. This is meaningful for the lower leveled student because they are able to hear correct sentence structure in a safe environment made up of his or her peer. This will allow the student to feel confident in producing and attempting oral language.
I have learned from past experiences that for my students' first time speaking in front of an audience (the class), they always feel more comfortable with a buddy or friend at their side, taking a bit of the attention off themselves. In order to do this I use a series of books by Mary Anne Hoberman entitled You Read to Me, I'll Read to You. These books are filled with short stories in dialogue form. One student reads the left side of the page and the other student reads the right side of the page, taking turns. Anything in the middle they read together. Each part is color coded so the student knows what line is his or hers. These stories are great because they are very short, including fairy tales, scary stories, stories from the 21st century and more. They are perfect for the students' first storytelling experience because they are simple, and fun and they can be told with a partner.
After each pair of students chooses the short story they would like to perform out of this series of books, I tell the students the objective of the lesson. In this lesson the students will be focusing on the important mechanics of storytelling. These include speaking in a loud, confident voice that their audience can clearly hear, making eye contact with the audience, speaking fluently, and becoming involved with the story through props, emotions, and actions. At the end of the week, on Friday, each pair of students will have the opportunity to tell their story to the class. Before the pairs begin to practice I hand out a rubric to each group so that they can see how they will be assessed. I score the students by giving either a 0,1, or 2 for each category. An example of a rubric I use is as follows:
During the week I allow the students time each day to practice reading the skits together with their partner. I allow enough time for each group to read the skits at least three times through and discuss with one another how they can become great storytellers as they tell the story to the class. The students, as they practice, each have a copy of the rubric in order to focus their attention on the objectives of this lesson. As the students are practicing their stories, I circulate around the room, spending time with each group continually focusing each group on the mechanics of storytelling that we are focusing on this week. I go through each of these mechanics with the pair, checking for understanding and asking the students what they are doing to make sure they are addressing each category. At times I need to model these mechanics and get involved with each pair, to increase the students' understanding.
My students get very excited with their skits and it gives them a sense of ownership over their story if they have a copy of it to take home and practice. I make copies of the skits so that they can take them home and practice them for homework. I tell the students that hopefully by Friday they will not need their paper any more to tell the story. Some of the students are able to perform their skits without the script in their hand.
It is important to allow the students sufficient time each day to work on their stories. This gives the students with low language skills more confidence and the daily practice they need in order to learn to tell the story. This activity is great for increasing oral language because it allows the students to create a personal relationship with a fellow classmate. This gives the students with low language skills the opportunity to hear correct sentence structure, learn vocabulary, and practice using language in a safe and comfortable environment.
Week 1, Day 5
On Friday, or the last day of the week, it is storytelling day. This is the day the students will finally be able to tell their stories to the class and begin the process of becoming storytellers. Before the students tell their stories I always make sure to go over respectful behavior. I remind the students to be polite, and tell them that there is no talking during storytelling because in storytelling the audience also plays a very important part. The audience has the role of listening and learning. I also remind the students that it is polite to clap at the end of a performance. In addition, before the storytelling begins I go over the rubric one last time to focus the students on the objectives of the lesson. I try not to make it seem like I am grading the students because this is supposed to be fun, not an intimidating activity like a test.

As each pair tells their story I fill out a rubric for each student. This allows the student to see where he or she needs to concentrate and what he or she can do to improve his or her storytelling. I also allow the audience to give the students constructive feedback. I call on two or three students and encourage them to tell the group something they learned, what the group did well or something they think the group can improve on.

Before concluding on Friday, I always ask the students if anyone would like to share anything that they enjoyed or learned. I ask if there is anything, as a pair, that they need to improve on, what they found difficult and what they enjoyed. Lastly, I tell the students that next week we will continue our unit on storytelling and be able to choose a story we would like to share with the class.
Week 2, Day 1
The second week of storytelling takes more preparation time on the part of the teacher. I pre-select stories the students will use this week for storytelling. The students will be given the opportunity to choose a story from the pre-selected books that they will be using for this week's storytelling experience. I chose a wide variety of books for the students to look through. Each of the stories has simple language, strong characters, and a clear beginning, middle, and end. The students begin this week of storytelling by reading the different stories until they find a story that they love or have some connection with. There are many websites online that are great resources to use when choosing books for storytelling such as, http://www.planetesme.com/storytelling.html#storytellingbibliography and http://www.augusthouse.com/. I give the students time the first day to choose the story they want to tell and to get used to the story. The students should have enough time to read the story twice silently to themselves and once out loud. I allow the students to take the story home to read and practice the story for homework. I let the student know that this is the story they will be using this week as they continue the quest to become a storyteller.
Week 2, Day 2
Graphic organizers can be very helpful tools when learning to tell a story. In this lesson the students use a graphic organizer to clearly layout the story structure and to use as an aide when telling the story (see below for graphic organizer). Today, the students spend time filling out the graphic organizer. This graphic organizer will help the students see how the story is broken down and what the important elements are to include when telling a story. In each space provided on the graphic organizer, the student needs to draw in the story element. This graphic organizer also acts as a visual aide for the student when telling the story.
Week 2, Days 3 & 4
During centers this week the students continue to work on their stories. On Wednesday and Thursday I pair each student up with a different partner and have them practice retelling their story to their partner using the graphic organizer as an aide. The students who are listening to the story also have a job. They fill out a rubric as their partner tells his or her story. Once the student is finished telling his or her story their partner shows him or her the rubric. The group then has the opportunity to discuss the rubric and the listener can tell what he or she thinks was done well and what he or she thinks can be improved on. Before the students get into their groups I remind the students of the mechanics they focused on last week (voice, eye contact, volume, fluency, actions) so that the rubric or expectations are fresh in their minds.
The students continue to take their stories home and practice telling them to their families at home. I tell them that if no one is around to listen to their story they may want to tell their story in front of a mirror for extra practice.
Week 2, Day 5
Students will be working in groups of four or five students today. Each group is assigned a section of the classroom. Today students will be telling the story to their group that they have been working on this week. This will act as a practice session so that each student will see what he or she did well, what was improved on from last week, and what he or she can make further improve on. One at a time, each member of the group will stand up and tell his or her story. The rest of the group will act as the audience. I again remind the students how a good audience behaves prior to starting. After each student has a turn telling his or her story, I allow time for questions and comments pertaining to each story. Peers usually act as good teachers as long as they know the difference between negative criticism and constructive criticism. This should be taught prior to this lesson. I make it a rule that the students must begin by saying a positive comment. I also remember to allow time at the end for a whole group discussion. I ask the students if they learned anything new today in storytelling and allow time for positive comments. I then ask the students how the graphic organizer was able to help them become better storytellers. Continuing the discussion, I ask how they think they could become better storytellers and what types of qualities make a good storyteller?
* Now that the students have been working on storytelling for a few weeks it is a good time to invite a professional storyteller to come into the classroom. This is great for the students to see, so that they have a clear model of what a true storyteller is and the qualities that they possess.
Week 3, Day 1
This week the students will be working on and coming up with their own stories to tell. These stories will be true stories coming from their own lives, including family history, traditions, personal experience, a time when they got hurt, a vacation, a favorite relative, etc. To begin this lesson I model a story from my own personal experience as an example. The example I use is a story about my two brothers and me. In this story I make my brothers strong characters with distinctive personalities. There is a clear beginning, middle, and end to the story, giving it a simple structure. This makes the story easy to follow and understand, yet exciting to listen to. After I have told my story to the class, the students are usually very talkative, each student wanting to tell his or her own story relating to family. All of this talking is not bad. The students are actually practicing telling stories to each other. I give the students a few minutes to talk to their friends and tell each other their stories before moving on.
Next, I tell the students that this week the stories we will be telling are true stories about our own lives. With the students' help I make a list of the different types of stories they can choose to tell this week. After generating a list and giving the students many options, I give the students two minutes to silently think of and choose a story to tell. Once the students have come up with a story I ask them to think of the beginning, middle and end of their stories so that it is clear in their minds. Then, I have the students turn and talk to their neighbor, telling their stories. When both of the partners have had a chance to tell their story, I have a discussion with the class. I start by asking the class if they used any of the techniques they have learned about storytelling. Then I ask what techniques they used and how they were helpful. If time allows I have the students fill out the graphic organizer used previously as an aide for future use.
The students' homework tonight is to go home and talk to their families. The students need to come up with a story relating to their family. The story might be how their families came to New Haven, a special cultural tradition they may have, a vacation they have gone on, etc. I have the students take home a storytelling graphic organizer that they can color and fill out to help them tell the story the next day in school. On the back of the graphic organizer I write a letter to the parents explaining the unit on storytelling and telling the date of the storytelling festival coming up.
Week 3, Day 2
I divide the class into groups of three and the students take turns telling the story that they did for homework last night. When the students are finished telling their stories to one another I allow time for group members to ask each other questions, and to tell what they did well and what they could improve on. Next, we all move to the carpet. I tell the students that today's focus will be using the five senses when we are telling our stories. To begin, I start by asking the students to raise their hands if they can tell me one of the five senses. Once the class has named all five senses we take time to discuss each of these senses, one by one. We also talk about how using the five senses in our storytelling can help improve our stories and make them more exciting. After we have discussed the advantages of using the five senses to elaborate and make our stories more descriptive, each student returns to his or her seat and takes out his or her graphic organizer.
Using their graphic organizers, the students' job is to look at each box and add a sense to the box. The students first need to write the name of the sense that can be used to enhance their story at the top of the box; then at the bottom of each box they need to write how they used it, either through something they smelled, what they heard or saw, what an object felt like or what they said. When they retell their stories again they will add in these details, making their stories more interesting and descriptive. I allow the students five more minutes to retell their stories again but this time using their five senses.
Homework: I ask the students if they know what props are, then I tell them that props are used to help people imagine, understand, and get a better image of a story. Next as a group we come up with a list of items that are props. The students need to go home and find two or three props that they can use tomorrow to help to enhance their stories.
Week 3, Days 3 & 4
The students will continue working on their family stories, now adding the props that they brought from home to help tell their stories. Students can work with a partner, when they finish their centers, practicing telling their stories including both the five senses in their stories as well as the props that they brought from home.
Week 3, Day 5
This is the class storytelling day! The students will take turns telling their stories. I will use a rubric to score the students, adding in both the five senses and the use of props.
Week 4, Days 1-4
This is the last week of the storytelling unit. The students this week will be able to choose one of the three stories they told in the past three weeks to share at the family storytelling festival. The students' parents, guardians, and relatives will be invited to attend the festival during the school day on Friday. The festival will be held on the school stage. The students will be able to use a microphone and become a real storyteller.
This week will be spent practicing and getting ready for the big day. To do this there will be a storytelling center, giving students time to practice and get their stories ready. Once the students have chosen the story they want to tell, the students will need to work on making it better, adding the five senses and props to the story. We will have a "dress" rehearsal on Thursday on the stage to get the students comfortable and ready for the festival the next day.
Week 4, Day 5
This is the big day, the storytelling festival. To make this as professional as possible I create a program listing the individuals who will be storytelling. To begin the festival, I invite a professional storyteller to come into the school and perform for the start of the festival. After the professional storyteller is finished each student performing tells his or her story taking turns on the stage. After the students have finished telling their stories I allow about fifteen minutes for food, drinks and mingling. To end the festival each student is awarded a storytelling certificate, making them an official storyteller.

*Because John C. Daniels is a dual language school and not all of the parents speak either English or Spanish a translator will be necessary in order for the students to tell the story in their second language and still allow all the parents to understand what is being said.
---
Resources
Bibliography for Teachers
Bierhorst, John. Latin American Folktales. New York: Pantheon Books, 2002.
*A collection of Hispano-American folk narratives, good for storytelling.
Codell, Esme Raji. "Storytelling!." 1999-2006 18 May 2008 http://www.planetesme.com/storytelling.html#storytellingbibliography>.
*Gives the benefits of storytelling and also a sequence of lessons to use when teaching storytelling.
Crevola, Carmel, and Mark Vineis. Let's Talk About It . New York, NY: MONDO Publishing, 2005.
*Oral language research and background information.
Ellis, Brian, and Stephanie McAndrews. "Storytelling Magic Enhancing Children S Oral Language Reading And Writing." Fox Tales International. 2004. Reprinted From the Illinois Reading Council Journal. 6 Apr 2008 http://www.foxtalesint.com/Articles/StorytellingMagicEnhancingChildrenSOralLanguageReadingAndWriting>.
*Gives background and benefits of storytelling including its connection to education and oral language skills.
MacDonald, Margaret Read. The Storytellers Start-Up Book. Little Rock: August House, 1993.
*Includes techniques for learning and performing stories and ideas for incorporating storytelling into the classroom.
Maguire, Jack. Creative Storytelling. New York: McGraw Hill Book Company, 1985.
*Provides information on becoming a storyteller.
Maurano, Margaret. "Oral Language." Exemplary Practices that Support Early Literacy. 2003. Bridgewater State College. 6 Apr 2008 http://www.bridgew.edu/Library/CAGS_Projects/MMAURANO/OralLanguage.htm>.
*Outlines the importance of oral language acquisition in the early grades and factors that support it.
McWilliams, Barry. The Art of Storytelling. 1997. 6 Apr 2008 http://www.eldrbarry.net/roos/art.htm>.
*Lists techniques and provides links to additional resources to use and research how to tell stories.
Mellon, Nancy. The Art of Storytelling. Rockport, MA: Element Books, Inc., 1992.
*A guide outlining the essentials of a good story through the use of visualization and imagination.
Mellon, Nancy. Storytelling with Children. Gloucestershire, UK: Hawthorn Press, 2000.
*How to become a confident storyteller.
Phelps, Ethel Johnston. Tatterhood and Other Tales. New York, NY: The Feminist Press, 1978.
*Folktales and legends where the central characters are successful females.
The Education Alliance at Brown University , "Oral Language." Teaching Diverse Learners. 2206. Brown University. 6 Apr 2008 http://www.alliance.brown.edu/tdl/elemlit/orallanguage-prt.shtml>.
*How to improve oral language of ESL learners
Yolen, Jane. Favorite Folktales from aound the World. New York: Pantheon Books, 1986.
*A collection of folktales.
Reading List for Students
Bierhorst, John. Latin American Folktales. New York: Pantheon Books, 2002.
Hoberman, Mary Ann. You read to me, I'll read to you: very short fairy tales to read together. New York: Little, Brown, 2004.
Hoberman, Mary Ann. You read to me, I'll read to you: very short mother goose tales to read together. New York: Little, Brown, 2005.
Hoberman, Mary Ann. You read to me, I'll read to you: very short scary tales to read together. New York: Little, Brown, 2007.
Finch, Mary. The Three Billy Goats Gruff. Cambridge, MA: Barefoot Books, 2001.
McDermott, Gerald. Anansi the Spider. New York, NY: Landmark Production, Incorporated, 1972.
Musgrove, Margaret. The Spider Weaver. New York: Scholastic Inc., 2001
Phelps, Ethel Johnston. Tatterhood and Other Tales. New York, NY: The Feminist Press, 1978.
Yolen, Jane. Favorite Folktales from aound the World. New York: Pantheon Books, 1986.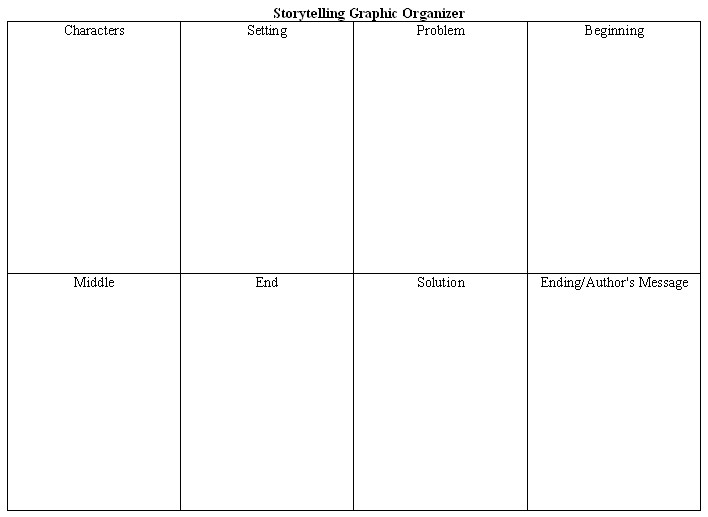 Contents of 2008 Volume II | Directory of Volumes | Index | Yale-New Haven Teachers Institute